Chociaż każdy korzysta na co dzień z płynu do mycia auta, to jednak dla wielu jego skład pozostaje czarną magią. Co zawiera i jakie funkcje pełnią owe składniki?
W większości przypadków płyn do mycia tworzy woda oraz surfaktant, czyli cząsteczka chemiczna, która w swojej strukturze zawiera części rozpuszczalne w wodzie jak i w oleju. Przewaga jednej części nad drugą może powodować, że całość będzie bardziej "lubiła" wodę lub olej.
Takie cząsteczki rozpuszczają się częściowo w tłuszczach, ale też i w wodzie, co powoduje, że tłusty brud pozostaje rozpuszczony w wodzie, a nie osadza się na innych powierzchniach.
Surfaktanty pomagają także w zwilżaniu powierzchni przez wodę, co również znacząco pomaga w myciu.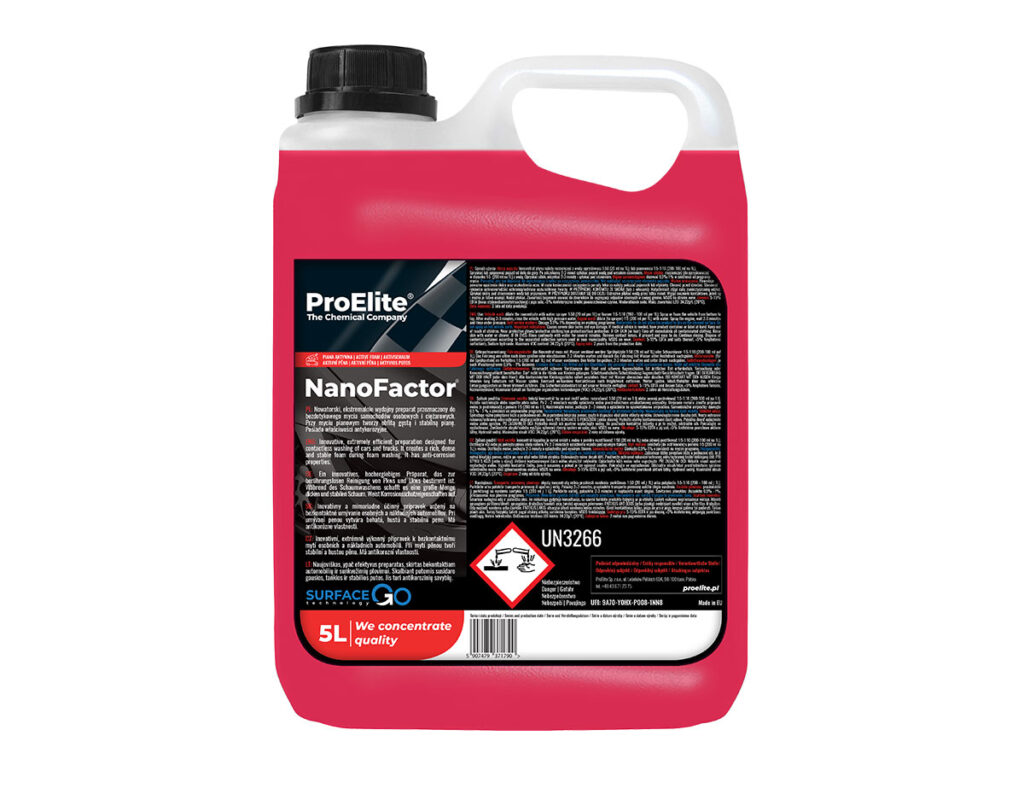 Istnieje wiele typów cząsteczek, z których można sporządzić płyny:
Sekwestrant
cząsteczka chemiczna odpowiadająca za wyłapywanie jonów metali w wodzie.
W czym pomaga?
Wiele surfaktantów jest wrażliwych na tzw. twardą wodę czyli nagromadzone w niej jony metali np. wapnia i magnezu. Gdyby nie zastosować sekwestrantów jony te spowodowałyby utratę mocy myjącej surfaktantu. Powstawałby trudno rozpuszczalny osad opadający na dno, wynikający z połączenia jonu metalu z surfaktantem.
Kwasy i zasady
dwie substancje, które nie występują jednocześnie w płynach.
W czym pomagają?
Zasady mogą pomagać np. w rozpuszczaniu tłuszczy przez reagowanie z nimi, tworząc łatwo rozpuszczalne związki. Kwasy łatwo rozpuszczają zanieczyszczenia mineralne np. z kamienia. Jeżeli w płynie nie zastosujemy kwasów lub zasad lub zastosujemy, ale je zrównoważymy, to otrzymamy neutralną pianę aktywną.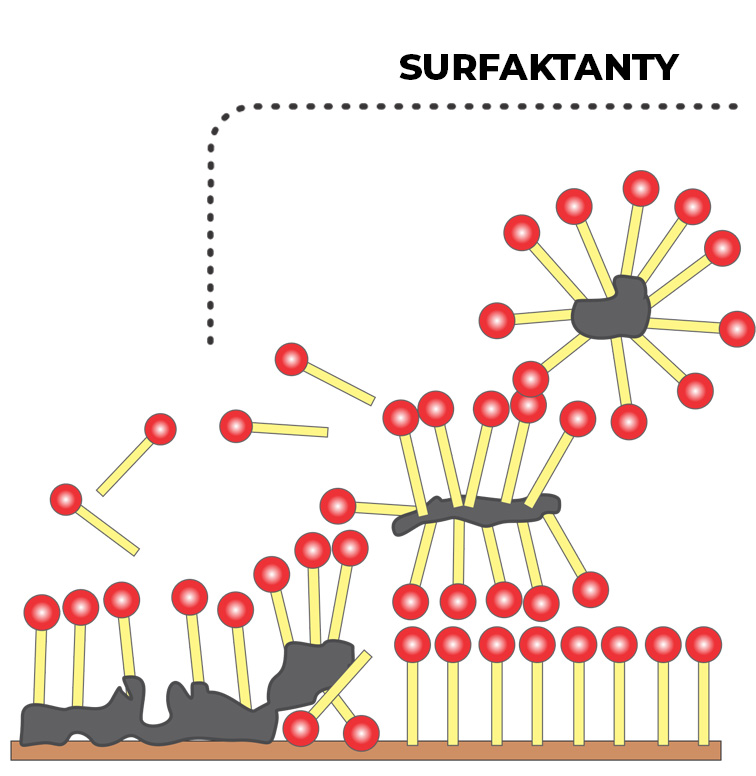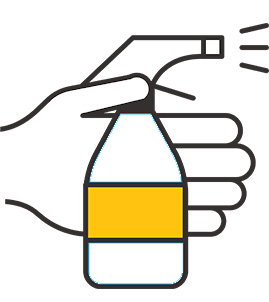 Zastosowanie płyny w zależności od pH:
• Neutralne płyny do mycia – mycie detailingowe.
• Zasadowe płyny – myjnie bezdotykowe, myjnie TIR.
• Kwaśne płyny myjące – stosowane jako wsparcie procesu mycia płynem zasadowym (usunięcie zanieczyszczeń mineralnych przed zasadniczym procesem mycia).
POWYŻSZE TRZY SUBSTANCJE SĄ PODSTAWOWYMI SKŁADNIKAMI PŁYNÓW.
• Solubilizator – aby cały płyn miał jednakowy wygląd. Pomaga w rozpuszczaniu poszczególnych składników w płynie.
• Zagęstniki – to dodatek, który powoduje że płyn zachowuje odpowiednią formę dla końcowego użytkownika np. żele, pasty itp.
• Barwniki – podobno większość ludzi kupuje oczami.
• Zapachy – podobnie jak w przypadku barwników.
• Konserwanty – aby po pewnym czasie w butelce z płynem "nie powstało nam życie".
TO WSZYSTKO W OKREŚLONYCH, PRZEMYŚLANYCH I PRZEBADANYCH PROPORCJACH ZNAJDUJE SIĘ W PŁYNACH DO MYCIA W BRANŻY MOTORYZACYJNEJ