NTA w pianach – co to jest?
Kwas nitrylotrioctowy, znany pod skrótem NTA, początkowo stosowany był przede wszystkim jako czynnik zapobiegający tworzeniu się kamienia kotłowego w wodnych systemach ogrzewania. Później zaczęto go stosować w przetwórstwie spożywczym jako dodatek do wody w bojlerach wytwarzających parę wodną kontaktującą się z żywnością. Następnie kwas znalazł miejsce w przemyśle tekstylnym przy farbowaniu tkanin oraz w przemyśle papierniczym, aby zapobiegać procesowi rozkładu nadtlenków i wodorosiarczków, katalizowanemu przez ślady metali. Ponadto używano go w środkach wybielających i płynach dezynfekcyjnych, zawierających podchloryn i IV-rzędowe sole amoniowe – jako zamiennik EDTA, który jest mniej biodegradowalny. Obecnie NTA znalazł zastosowanie przede wszystkim w proszkach do prania i produktach chemii gospodarczej.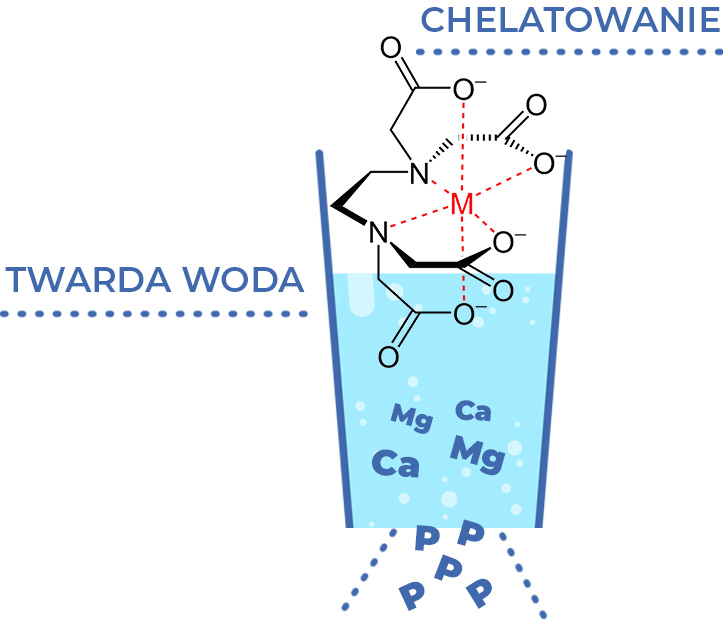 Posiada on bowiem zdolność chelatowania jonów metali ziem rzadkich: wapnia i magnezu, składników tzw. twardej wody i przeprowadzania ich w rozpuszczalne w wodzie kompleksy.
To zastosowanie NTA związane jest
z koniecznością wyeliminowania związków fosforanowych z tych wyrobów.
Związki fosforu przedostają się do środowiska i stanowią nawóz dla organizmów zarówno lądowych jak i wodnych. Problem pojawia się gdy zostanie zachwiana ustalona w środowisku równowaga i do otoczenia zaczynają przedostawać się zbyt duże ilości fosforu.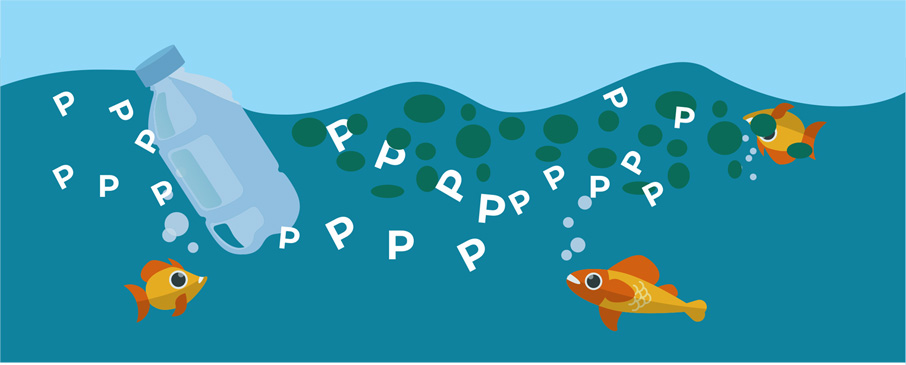 Widoczne jest to zwłaszcza w środowisku wodnym. Stosunkowo niewielki nadmiar fosforu powoduje gwałtowny rozwój glonów. W procesie tym zostaje zużyty tlen rozpuszczony w wodzie, co z kolei jest przyczyną obumierania organizmów wodnych, gnicia i w konsekwencji niszczenia akwenu. Proces ten nosi nazwę eutrofizacji. Dlatego fosforany zastąpiono kwasem NTA. Niestety przeprowadzone badania toksyczności podostrej i przewlekłej wykonane na szczurach i myszach wykazały, że NTA po krótkim okresie podawania w paszy lub wodzie do picia powoduje uszkodzenie układu moczowego, objawiające się zmianami histopatologicznymi w kanalikach nerkowych, miedniczkach nerkowych, moczowodach i pęcherzu. Zmiany te nasilają się wraz z dawką i czasem podawania NTA prowadząc do zmian nowotworowych.
Dla potwierdzenia rakotwórczego działania NTA wykonano 7-krotnie dwuletnie badania.
Wykazano, że NTA ma działanie:
• nefrotoksyczne
• nowotworowe – zmiany w kanalikach nerkowych pojawiały się u szczurów i myszy,
• nowotworowe – zmiany w miedniczkach, moczowodach i pęcherzu, są także wzmianki o zwiększonym występowaniu nowotworów płuc, nadnerczy i wątroby.
NTA w klasyfikacji i oznakowaniach według rozporządzenia CLP oznaczany jest jako Carc. 2 H351. Podejrzewa się, że powoduje raka. Nr CAS 139-13-9. Zawsze należy zweryfikować obecność tego związku sprawdzając nr CAS w karcie charakterystyki, ponieważ producenci często ukrywają jego obecność w swoich produktach i zapisują pod innymi nazwami np. aminotriacetic acid, complexone i complexone l(r), idranal(r), iminotriacetic acid, nitriloacetic acid, nitrilotriacetic acid, n,n-bis(carboxymethyl)glycine, titriplex(r) i triglycollamic acid, trilon a trimethylamine-a,a',a"-tricarboxylic acid,tris(carboxymethyl)amine.