Zewnętrzne plastiki i gumowe elementy pojazdu są szczególnie narażone na warunki atmosferyczne takie jak deszcz, słońce, mróz, ale także na działanie różnego rodzaju środków chemicznych na myjniach czy soli drogowej. A ponieważ te części samochodu nie są lakierowane, tym szybciej ulegają uszkodzeniu, podatne na wszelkie szkodliwe czynniki zewnętrzne. Zaczynają tracić kolor, z ładnego, czarnego stają się szare, wypłowiałe – zamiast być ozdobą auta, szpecą go i dodatkowo postarzają. Pękające, nieelastyczne i zamarzające gumowe elementy mogą z kolei znacznie utrudniać nam życie zimową porą. Pytanie – jak zadbać o gumowe i plastikowe elementy samochodu, aby spowolnić proces niszczenia?
Niszczenie zewnętrznych elementów plastikowych w aucie takich jak listwy drzwiowe, obudowy lusterek, słupki drzwiowe, relingi dachowe czy elementy zderzaków, w niektórych markach samochodów następuje bardzo
szybko – nawet po dwóch latach. Teoretycznie są to drobiazgi, ale wyraźnie dodają lat. Pogarszający się wygląd pojazdu to nie jedyny problem kierowcy. W przypadku źle pielęgnowanych zewnętrznych elementów gumowych, konsekwencje mogą być bardziej uciążliwe. Jeśli na przykład w danej uszczelce będzie zalegać woda – w okresie zimowym może ona bardzo szybko zamarznąć. Efekt? Kłopot z porannym otworzeniem drzwi auta.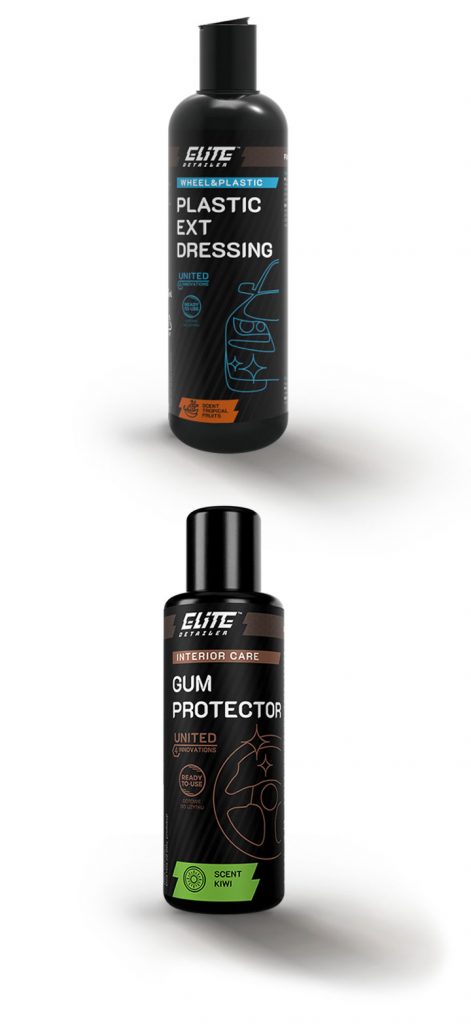 Po pierwsze
ze względu na skład chemiczny potrafią one skutecznie "odpychać wodę", pomagając unikać tego rodzaju problemów jak wspomniane wyżej zamarznięte zimą drzwi samochodu
Po drugie
dedykowane środki do elementów plastikowych zawierają w sobie składniki zabezpieczające przed działaniem promieni UV, które są głównym czynnikiem wpływającym na blaknięcie koloru.
Po trzecie
produkty te zawierają środki zabezpieczające przed osiadaniem na plastikach kurzu, brudu, wody.
Po czwarte
chronią elementy przed szkodliwym działaniem środków chemicznych używanych na różnych myjniach, a w okresie zimowym – przed specyfikami sypanymi na drogi w celu rozpuszczenia śniegu i lodu.
Produktem idealnym do pielęgnacji wszelkich zewnętrznych elementów  plastikowych w naszym aucie będzie np. Plastic Ext Dressing, który przywraca dawny wygląd, wydobywa głębię koloru i zabezpiecza przed ponowną jego utratą. Do tego pozostawia długotrwały efekt hydrofobowy – czyli omawianego już wcześniej skutecznego "odpychania wody". Nakładanie produktu jest banalnie proste, wystarczy użyć aplikatora lub gąbki winylowej, a następnie rozetrzeć i wypolerować każdy plastikowy element.
Z kolei środkiem, który odpowiednio zadba o elementy gumowe w aucie jest Gum Protector. Zaawansowana formuła tego preparatu do konserwacji uszczelek samochodowych chroni przed pękaniem, nawilża i zabezpiecza przed przymarzaniem. Jak łatwo się go stosuje, możecie zobaczyć na poniższym filmiku: