Kto był ten wie, że Detailing Show 2019 bez dwóch zdań zasługuje na miano magicznego wydarzenia.
Nie był to zwykły event – co prawda organizatorzy reklamowali go jako coś w stylu "rodzinnego pikniku", jednak według nas było to coś więcej.
Dzięki swoim atrakcjom, uczestnikom oraz zamysłowi – Detailing Show z pewnością wychodzi przed szereg wydarzeń związanych z detailingiem samochodowym. Szczególną uwagę warto przykuć do tego, że podczas Detailing Show 2019 mogliśmy wziąć udział w akcji charytatywnej.
Udało nam się zebrać masę pieniędzy, które zostaną przekazane na pomoc Igorkowi.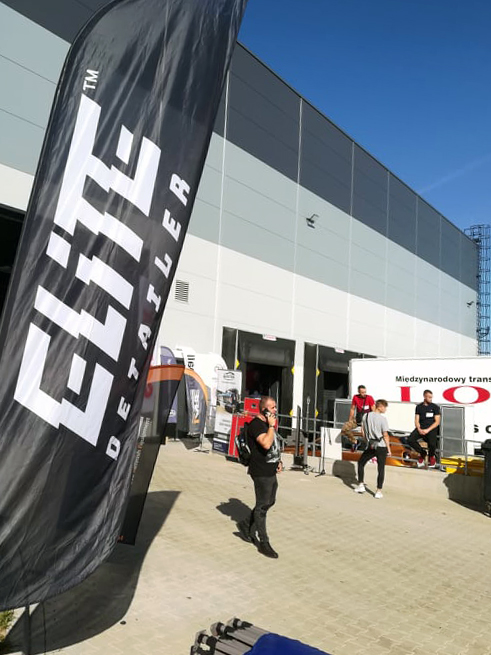 Każdy uczestnik miał okazję nawiązać rozmowę z osobami o podobnych zainteresowaniach. Partnerzy wydarzenia również pokazali na co ich stać dając z siebie 100% przy pomocy w organizacji. Łącząc te dwa aspekty mogliśmy doświadczyć czegoś, co w naszych głowach pozostanie już na wieku wieków 🙂
My również, będąc partnerami Detailing Show, dorzuciliśmy swoje pięć groszy 🙂 Każdy zainteresowany mógł wziąć udział w konkursie "Strongman" polegającym na jak najdłuższym utrzymaniu kanistrów wypełnionych naszymi produktami. Każdy mógł spróbować swoich sił przy tworzeniu mydła. Przygotowaliśmy również wykład poświęconym temu, jakie dobra oraz usługi oferuje nasza firma.
Podsumowując – jesteśmy naprawdę zadowoleni z przebiegu całej imprezy. Była ona idealnym przykładem połączenia przyjemnego z pożytecznym. Liczymy na jak najwięcej tego typu akcji w przyszłości.
Po więcej informacji odnośnie całej inicjatywy zapraszamy do odwiedzenia profilu We're 4 Detailing:
https://www.facebook.com/Were4detailing/
Zrobiliśmy dla was kilka fotek.
Mamy nadzieję, że zobaczymy się przy okazji kolejnych imprez 😉